Patri Guijarro, Spain's leader eyeing France 2018 glory


Spain head to the FIFA U-20 Women's World Cup France 2018 as European champions
Nation's best performance came two years ago, when they reached the last eight
We spoke to La Rojita's star player, Patri Guijarro
Patri Guijarro has always been the baby of the family. She was only 15 when directing play at Mallorca side Collerense in the Spanish women's first division, and for the last two years she has been the youngest player on the books at Barcelona, where she turns out for a first-team with world class players such as Lieke Martens, voted The Best FIFA Women's Player in 2017.
"I'm delighted to be playing and training with people who have so much experience. I can tell I'm maturing more quickly," she told FIFA.com with a broad smile across her face . Now a full international with Spain, she is the leader of the U-20 side that will attempt to claim the world title in the category in France this coming August.
The lowdown on Patri Guijarro
Date and place of birth: 17.05.1998, Palma de Mallorca
Height: (1.70m)
Type of player: a creative midfielder who covers a lot of ground and gets into the opposition box.
Honours: runner-up at the FIFA U-17 Women's World Cup Costa Rica 2014; winner of the UEFA European Women's Under-17 Championship in 2015 and the European Women's Under-19 Championship in 2017; winner of the 2016 Algarve Cup and the 2017 Cyprus Cup with the full national team; and winner of the 2017 Copa de la Reina with Barcelona.
Education: currently studying physiotherapy, Guijarro was the first girl at Barcelona's La Masia training academy to take her high school exams.

Guijarro divides her international career between Spain's senior side, which is coached by Jorge Vilda and has made a flying start to the qualifiers for France 2019, and the U-20s. "I'm just as motivated to play for one as the other," she explained. "There's also the fact that we've all known each other in the U-20s for a long time. My first call-up for Spain came when I was 15 and a lot of my team-mates from back then are in the U-20 side. It's like being with a group of friends. We know each other really well in terms of our football, which is a bonus."

It was in August last year, in the final of the European Women's Under-19 Championship, that she shared one of the most magical moments of her career with them, when La Rojita twice came from behind to beat France 3-2. Guijarro scored two of her side's goals, including the winner.

ESPAÃ'A ES CAMPEONA DE EUROPA SUB19 POR SEGUNDA VEZ EN LA HIST ORIA´
S O M O S C A M P E O N A S #WU19EURO
Con este gol hemos llorado pic.twitter.com/kEt5yGZCKE

â€" FUTbol FEMenino (@Futfem) August 20, 2017

Patri Guijarro scores the 89th-minute goal that gave Spain their second UEFA European Women's Under-19 title

"It was a great day, one of the best, and not just because we won the title â€" the first U-19 title in a long time â€" but also because of the way we won it. We kept a cool head despite our age and we managed to come back and win. I think that says a lot about us. We were in a tough spot but we kept it together, even though we're young."

The tournament's most outstanding performer and its leading scorer too, Guijarro went on to voice her praise of a generation with whom she also experienced the disappointment of losing the previous year's European final and the final at Costa Rica 2014.

"They've worked really hard and they'v e always made it to finals, without ever being able to win one, because of bad luck or other reasons," she said. "I was really mad after the U-19 final in 2016; the girls had never won anything and it was such a tough final too. I told them that if we won it in my last year with the U-19s then it would be for them. The least I could do was dedicate a shirt and the title to them."

Having also reached the quarter-finals of the U-20 Women's World Cup Papua New Guinea 2016 with the same generation of players, Guijarro is now aiming to make up for that disappointment as well. The task awaiting La Rojita in France will not be easy, however, with Japan, USA and Paraguay waiting for them in the group phase.

"Yes, it's a tough one," she said with a nervous laugh. "We enjoy that kind of challenge though. Before the draw I said that I wanted us to get Japan, and look what happened! They're great games to play in. You're at the W orld Cup and if you want to be the champion you have to beat the best, so…"

Spain will make the short journey to France with a team packed with players who ply their trade in the top flight of the Spanish women's league. "The championship has improved a lot, and it's great that we've got players who aren't scared to get stuck in and come out on top."

Though keen to play down any talk of Spain being among the favourites, Guijarro does have a warning for their rivals: "We're a strong side and we've earned respect these last few years."

Recommended Stories

FIFA U-20 Women's World Cup France 2018

Group C: Big three face a dogfight

09 Mar 2018

FIFA U-20 Women's World Cup

Spain end Women's U-19 EURO final hoodoo

21 Aug 2017

Source: Google News Spain | Netizen 24 Spain
Palma becomes first city in Spain to ban the use of flats for Airbnb-style holiday rentals to tourists


Palma in Majorca is to become the first Spanish city to completely prohibit apartment rentals to tourists, in a crackdown on sites such as Airbnb that many say are driving up rents for locals.
The mayor of the Balearic Islands capital said the ban, which will apply from July, was aimed at keeping Palma a "habitable city" and preventing residents being forced out by rising prices.
The move comes after a study found 20,000 unlicensed flat rentals in the city, a rise of 50 per cent between 2015 and 2017.
Antoni Noguera, head of Palma's Left-wing city council, said it was a "brave" decision that he hoped could start a trend, and be a "benchmark" for Spain and cities across Europe.
Rents have risen...
Source:
Google News Spain
|
Netizen 24 Spain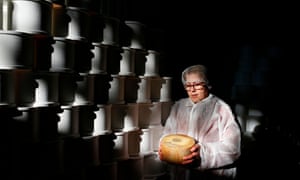 Cheesed off: Spain's manchego makers vow to fight EU name ruling

Cheese Cheesed off: Spain's manchego makers vow to fight EU name ruling
EU says Mexican producers can use manchego name to describe their cheaper, cow's milk cheese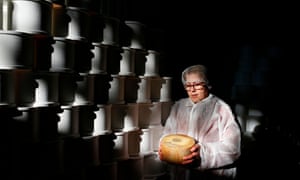 Makers and lovers of manchego, Spain's famous sheep's milk cheese, have vowed to fight an EU decision allowing Mexican producers to carry on using the same name to describe their cheaper, cow's milk cheese.

A battle over owne rship of the name had delayed a major trade deal between the EU and Mexico for months, but agreement was finally reached over the weekend in a deal that will allow 99% of goods to be traded between Mexico and the EU on a tariff-free basis.
However the agreement on manchego cheese, while giving the Spanish variant some extra protections against copycats when sold in Mexico, will allow both types of cheese to share the same name and sit on the same shelves in that country.
The European commissioner for agriculture, Phil Hogan, insisted careful packaging would make the origins of the two cheeses clear. "The specific labelling provisions will ensure that there is no confusion for the consumer as for the origin and composition of the product and any reference to the original Spanish products will not be allowed [on the Mexican product's packaging]," he told reporters in Brussels.
Hogan continued: "I think that farmers in Mexico in relation to manchego cheese will be happy; I think the Spaniards will be happy too."
'Plagiarism': Spain's manchego makers in Mexican standoff over famed cheese Read more
However, Spanish cheesemakers are far from thrilled. They had been seeking exclusive use of the word manchego in Mexico, arguing it should be used only to describe their hard cheese. The cheese has enjoyed the exclusive use of the brand in the EU since 1982.
"We will use any and all legal means at our disposal to appeal this decision," said Martín Esteso, a spokesman for Spain's largest farmers' union, Asaja.
"The whole thing is just nonsense: they can't use our name for a cheese that is not pure manchego cheese made from the milk of manchega ewes."

Esteso, whose family have been producing the cheese for four generations, said the word manchego should only be used to describe something with links to the central Spanish region of La Mancha - "like Don Quixote o r Sancho Panza".
It was all about quality and clarity, he argued. While Spanish manchego sells for around $15/kg, its Mexican namesake fetches around half that and is typically used to stuff quesadillas.
"It's not about consumers in Mexico getting confused, it's about consumers all around the world getting confused between their cow's milk cheese and our ewe's milk cheese because both will have the same name."

EU fears influx of 'British champagne' once Brexit ends food naming rules Read more
Ismael Álvarez de Toledo, the president of the Spanish Brotherhood of the Manchego Cheese, said the commissioner had put "other international interests" ahead of those of food producers within the EU and pointed out that manchego was a demonym.
"The word manchego, like the word Scottish, Welsh, Riojan or Extremaduran, refers to a place," he said. "A manchego can be a man from La Mancha or a cheese from La Mancha. It can't refer to a man from Mexico or a cow from Mexico or a cheese from Mexico."
If the EU did not defend the products of its own producers, he added, "what's to stop someone from Guatemala or Paraguay deciding to call their drink scotch whisky or their wine Rioja or Bordeaux or champagne?"
Topics
Spain
Mexico
European Union
Food & drink industry
Food & drink
Share on Facebook
Share on Twitter
Share via Email
Share on LinkedIn
Share on Pinterest
Share on Google+
Share on WhatsApp
Share on Messenger
Source:
Google News Spain
|
Netizen 24 Spain